3 Day Adelaide Food and Wine Lovers Tour
Adelaide is famous for having Australia's best food and wine on its doorstep. After farmers' markets or cellar doors? Why not add this short, three day experience onto any of our other holidays and taste for yourself how incredible the Adelaide region truly is!
Included in this New Zealand self drive holiday
This New Zealand holiday starts at price per person (see details)
3 days / 2 nights from Adelaide to Adelaide
Accommodation is Apartments (can be customised)
A superb range of rental cars to choose from
Rental car insurance with full coverage (variable excess/deductible)
Unlimited kilometres, GPS navigation, airport and ferry fees
Can be fully customised to suit you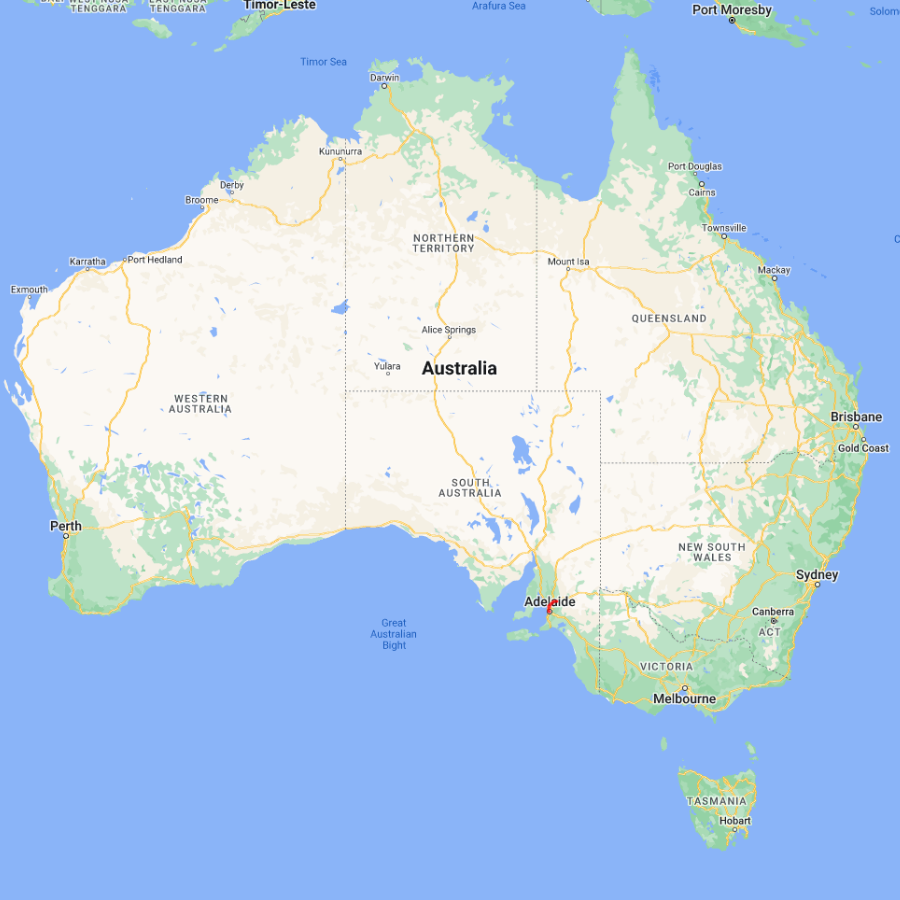 Day 1 - Welcome to Adelaide, today you will begin your culinary journey tasting some top drops at the National Wine Centre
Private transfer from Adelaide Airport to your accommodation
On arrival, you will be met by a private driver and delivered to your Adelaide accommodation.
Australian Wine Discovery Guided Tour with Australian Wine Master Class at the National Wine Centre of Australia
Take a guided tour of the National Wine Centre's Wine Discovery Journey. Uncover the diversity of Australia's 65 wine regions and meet some of the wonderful characters of the industry.
Learn how to blend your own award-winning wine with the virtual blending simulator and discover the key characteristics of the wine varieties grown throughout the country.
After the tour, continue your wine experience in the Wined Bar with a Master Class of Australian wines. Enjoy premium examples of some of Australia's best winemaking regions led by one of the National Wine Centre's sommeliers.
Accommodation: Adina Apartment Hotel Adelaide Treasury
Accommodation type: Apartments
Accommodation features
Check in time: 2 pm
Check out time: 11 am
Parking: offsite paid parking
Internet facilities: In room free access
Breakfast service available
Bar on site
Tea/coffee facilities in room
Kitchenette & Laundry Facilities in Apartments only
Room service available
Swimming pool
Gym/fitness centre
All rooms non smoking
Day 2 - Sip through the iconic Barossa Valley wine region
Driving distance and time: 0 kms / 0 miles : 0.0 hours
Times are based on averages for this specific route and allow for stops. Use these times as guidelines and to assist in the planning for your day.
Uncork the Barossa with Small Batch Wine Tours
Uncork the historic Barossa, discovering boutique wineries that are big on character. With a flexible tour itinerary and a very small group of up to six guests, you'll avoid the crowds and taste the premium wines the region has become so well-known for. See, taste, smell and learn the difference between wine varieties like Shiraz and Grenache, or different styles of Riesling. Learn about the importance of winemaking techniques like oak aging or minimal intervention. Discovering the history of the Barossa, visiting great wineries and foodie destinations (like Maggie Beers Farm Shop), and enjoy a stellar lunch at Harvest Kitchen, all part of the most amazing shared-group Barossa wine tour around!
Accommodation: Adina Apartment Hotel Adelaide Treasury
Accommodation type: Apartments
Meals included: Lunch
Day 3 - Taste your way through the Adelaide Markets before departing
Adelaide Central Market Delicious Lunch Tour
This tour uncovers the famous 150-year-old fresh produce market. Taste a delicious selection of foods from South Australian artisan food producers, meet the suppliers, Stallholders and producers whose families have traded the market for generations. This small-group tour is hosted by local guides and is serious fun for those with a passion for great food, and the people who grow and supply it to our tables.
After the tour, settle in for a delicious Market cafe lunch and watch the world go by, or if you are too full after the tour tastings, the guide can arrange a gourmet Italian panini picnic lunch to take away.
Private transfer from your accommodation to Adelaide Airport
A private transfer will collect you from your accommodation and transfer you to Adelaide Airport in time for your departing flight.