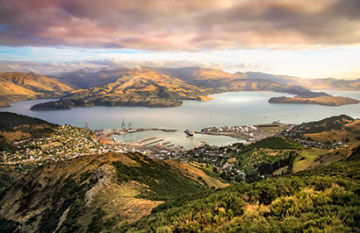 We recommend Cover More Travel Insurance
We recommend that all travellers take out comprehensive travel insurance for their trip to New Zealand. Cover More offers quality travel insurance, which will give you the peace of mind and freedom to venture with confidence, knowing you'll have support and assistance whenever you need it.
The Inbound Options Plan gives you the highest level of cover and benefits available, such as:
Trip cancellation and amendment which protects your travel investment
Medical and dental emergencies
Lost luggage and personal belongings
Travel delay
You can tailor your cover further by adding on winter sports, such as skiing and snowboarding. Cover-More also covers activities such as horse riding, jet boating, bungy jumping, skydiving, and snorkelling to name a few. Chat with us for a quote, and for the full product disclosure statement.
Private transfer Christchurch Airport to your accommodation
On arrival, you will be met by a private driver and transferred to your Christchurch accommodation.
Itinerary information by App & in-country support
Access to our exclusive Touring App. The smart phone app includes your full itinerary and reservation details, all available online and offline as well as lots of other great information such as restaurant guides, weather forecasts, and local activity suggestions. Instant itinerary updates and changes are available and it's easy to keep in touch with us. The App is free and easy to download on your mobile using Android or IOS.
You also have access to our free call number and after-hours service if you require support while on tour.
Welcome to Christchurch City
Christchurch, New Zealand's self proclaimed garden city is a bright and vibrant destination. Known for its large green belt, the wide tree lined avenues and lush gardens make for a calm and relaxing atmosphere. Take the double decker hop on/hop off bus for an easy way to see the sights, or ride a historic tram across town to the renowned botanic gardens and the unique cardboard Transitional Cathedral.