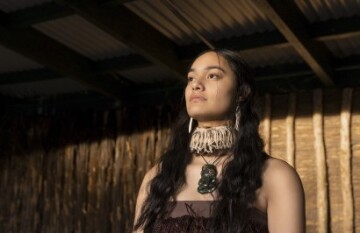 Collect your rental car
Our rental car range includes the latest vehicles from the top suppliers. We have a fantastic range, from economy hatchbacks to prestige sedans and SUVs. Insurance can often be included with a small excess or deductible.
GPS navigation
Navigating New Zealand can be done easily in two ways. If you have a smartphone, you will be able to connect it to the USB of your rental car and your maps and other apps will display on the screen in the centre console of your vehicle, with the sound coming through the car speakers.
If you don't have a smartphone, chat to us to ensure we book you a car with a portable GPS system. Your portable GPS features a simple touch screen interface, with automatic route calculation and turn-by-turn voice-prompted directions, which announces street names. The automotive-grade GPS unit is easy to use and has multiple language options.
Auckland to Rotorua
The drive south from Auckland takes you past the Bombay Hills and into the rolling farmland and rich dairy pastures of the Waikato. The Bombay Hills mark the outer boundary of greater Auckland area and it's here you turn inland to central Waikato. You'll soon go through the town of Matamata where you can visit the fully intact Hobbiton film set used in the shooting of the Lord of The Rings and Hobbit trilogies. Continuing on, you'll pass several small farming communities before telltale signs of steam and other geothermal activity signal your arrival into Rotorua.
SUGGESTED ACTIVITY - Hobbiton Movie Set tour from Shires Rest
Become immersed in the The Lord of the Rings and Hobbit films when you visit the actual Hobbiton movie set. Located just outside of Matamata in the heart of the lush Waikato farming region, your tour will begin with a drive through a picturesque sheep farm. You'll then be taken through Hobbit Holes, the Green Dragon Inn, the Mill and the Party Tree while your guide shares behind-the-scenes tales and insight into the making of the films.
Te Pā Tū Evening Maori Cultural Experience
New Zealand's Most Awarded Cultural Attraction, Tamaki Māori Village presents TE PĀ TŪ. Feast on song, drama, tradition, and divine seasonal kai (cuisine) within the forest Pā (village) blanketed by towering Tawa trees, blazing bonfires, and a forest-formed amphitheatre. Te Pā Tū shares Māori history, traditions, and cultural aspirations across 4-hours of celebration and feasting. These events change with each season of the maramataka, the Māori lunar calendar.