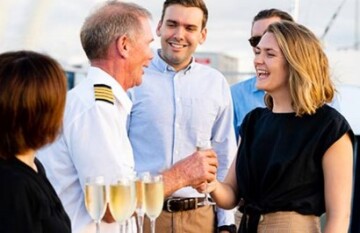 Cairns Free Day
Cairns is known as the gateway to the Great Barrier Reef, and Queensland's tropical north. It is a laid-back town with a relaxed way of life, ideal for people who enjoy the outdoors and tropical nature. Have a stroll along Cairns esplanade, discover open-air markets, and grab a coffee in one of the brilliant al fresco cafes. After that, you can cool off in the sparkling Esplanade Lagoon. This saltwater pool is lined with parks, shady banyan trees, boardwalks, and barbeques. If you feel active and energised, you can join free outdoor exercise classes, such as yoga, zumba, pilates, or beach volleyball, held six mornings a week along the Esplanade. In the afternoon, you can visit Cairns Botanic Gardens, with their spectacular plant collection. The gardens feature rainforest vegetation and many interesting species of flowers. You can bring your own snacks for the picnic or grab a snack in the cafeteria. You should also explore the Cairns Aquarium, which is dedicated to local species and habitats, with over 16,000 specimens on display. It is home to incredible sea creatures, from sharks to snakes. In the evening, enjoy fresh seafood in one of the gourmet restaurants or a refreshing cocktail i a waterfront bar with its amazing ocean views and great vibes.
SUGGESTED ACTIVITY - Cairns ZOOM & Wildlife Dome Admission
Cairns ZOOM & Wildlife Dome has many exhibits for all ages to explore a large range of diverse wildlife. You will see crocodiles, lizards, koalas, turtles, snakes, and over 200 birds. You can learn more about the animals in various educational presentations, including Koala Talk, Feeding Tours, Reptile Presentation, and interesting Insects Talks. You can also try some of the exciting ZOOM activities, such as the Dome Climb, Power Jump or Ziplining, or upgrade to a Private Wildlife Experience. These are an additional expense, please let your consultant know if you would like to include these activities.
SUGGESTED ACTIVITY - Bungy Jump with Skypark Cairns by AJ Hackett
Take the giant leap into the heart of the rainforest. Teetering 50 metres above a deep natural lagoon, the AJ Hackett Bungy Jump is the most epic experience. With 16 jump styles unique to Skypark, there's a jump for everyone. Whether you're a first-time jumper or a seasoned thrill seeker, this jump will push your limits to the max!
Spirit of Cairns Dinner Cruise
A Cairns dinner cruise is the perfect way to end a perfect day in paradise. Board the sailing catamaran and enjoy an evening of calm water cruising on Trinity Inlet, taking in the sights and sounds of this tropical port city and its surrounds as they transition from day to night.