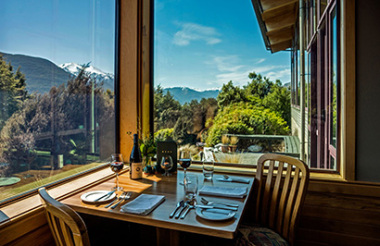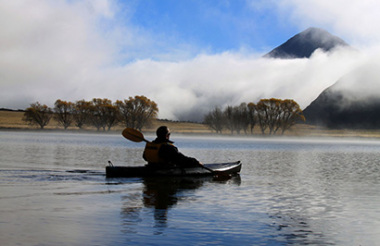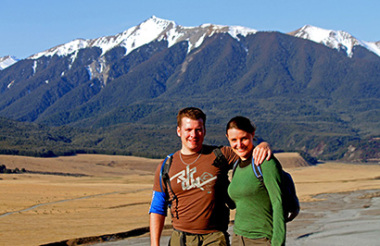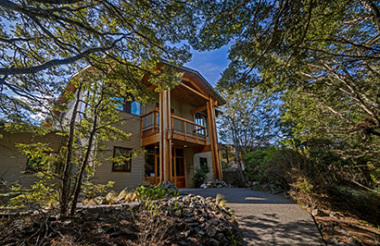 Nestled in mountain beech forest, midway between Christchurch and the West Coast, Wilderness Lodge Arthur's Pass offers stylish accommodation, great food and warm hospitality in a spectacular mountain setting.
Set on a 4000 acre working sheep farm and nature reserve in the heart of the Southern Alps, a daily programme of guided activities will be the highlight of your visit. Join naturalist and farmer guides to hike alpine trails, kayak wildlife refuge lakes and experience life on a working farm.
Complimentary Guided Activities
Twice daily complimentary guided trips provide a wonderful introduction to the wildlife, landscapes and history of the Southern Alps. Some of the trips include:
High Country Sheep Farm Discovery: Join a guide to watch sheep dogs in action, handfeed lambs, see traditional blade shearing and learn about growing merino wool for the fashion industry. This trip happens every second afternoon and is a highlight for many guests
Birds and Special Plants of the Mountain Beech Forest: Explore with a naturalist guide and learn the secrets of these remarkable moss forests surrounding the lodge
McKay Moa Forest Adventure: Visit a special nature reserve on the Wilderness Lodge farm. Take in spectacular mountain scenery, see bizarre 'moa plants' and learn their fascinating history.
Stars of the Southern Night Sky: A gentle stroll after dinner to see the starry night sky. Identify planets, satellites and constellations including the Southern Cross.
Longer Charged Guided Activities
Upper Otira Glacier Adventure: A superb challenging summer hike. Climb high into a glacial basin and enjoy mountain panoramas, alpine flowers, cascades culminating in a mountain picnic below Mt Rolleston.
Limestone Castles & Easy Kayaking: A relaxed guided tour/walk to a landscape made famous by the Narnia film 'The Lion, the Witch & the Wardrobe'. Paddle a gentle mountain lake and enjoy lunch amongst natural limestone castles.
Southern Alps Mountain Hike: Traverse beech forest to open mountain tops high above the Waimakariri River. Learn about alpine plants and enjoy lunch at a historic hut which once sheltered shepherds when this area was part of the Wilderness Lodge farm, now Arthur's Pass National Park.
Wonderful Waterfalls of Arthur's Pass: A special trip for waterfall and photography enthusiasts. Visit waterfalls and cascades throughout Arthur's Pass National Park and explore 'bonsai' mountain beech forests. Picnic beside a mountain stream.
Self-Guided Activity Options
Explore a 30km network of forest, farm and mountain walking trails. You hosts can provide maps and suggestions and you may like to order a picnic lunch
Explore neighbouring Arthur's Pass National Park on your own.
Relax in peace and tranquillity and take in the spectacular mountain scenery