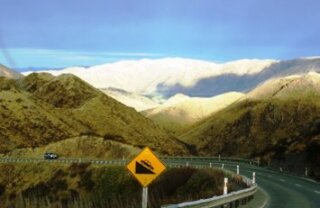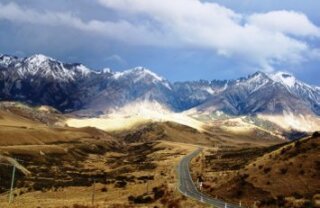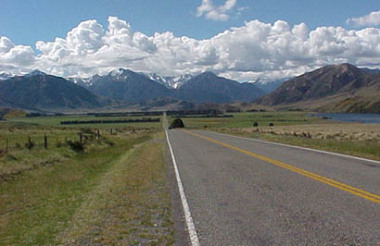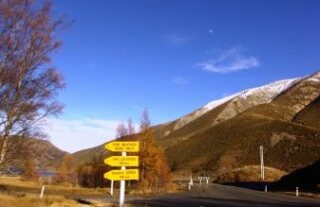 State Highway 73 is the main road between Christchurch and the West Coast and the scenery is spectacular, even in the rain and there is pretty good chance of rain in the high alpine mountains. With hundreds of waterfalls cascading down the bush clad hillsides it's not a road to be rushed. Lakes Pearson and Grasmere are also along this highway.
The Otira Gorge on the Western side of Arthur's Pass features a remarkable piece of engineering with the road passing high on a viaduct through the large valley. There are numerous lookout points giving great views of the valleys. Watch out for the local residents, the kea is the worlds only alpine parrot and can be extremely cheeky.
The small town of Otira has a rather unusual story with the sale of the Otira Hotel. The new owners upon completion of the sale were surprised to learn that they had purchased almost the entire town.
To the east the road travels across the flat Canterbury plains through the towns of Springfield Sheffield and Darfield. There are no less than 5 ski fields along this highway.