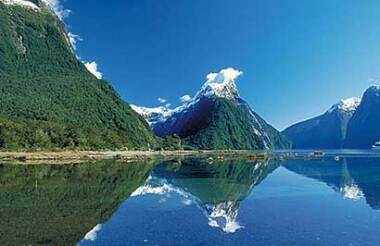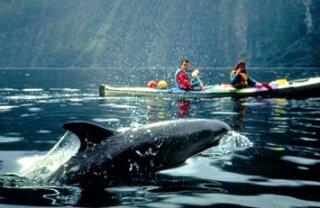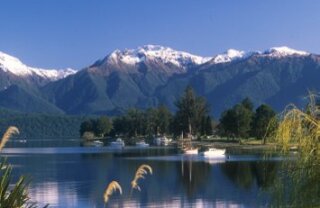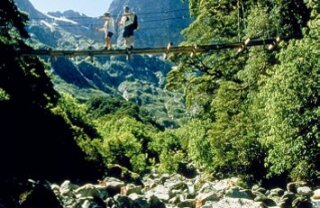 Fiordland National Park, the largest national park in New Zealand, lies within South West New Zealand. As a World Heritage Area, it is recognised as one of the world's foremost natural landscapes.
The most visited areas are Milford Sound and Doubtful Sound with the Milford Road providing the only road access to any of the sounds. The weather is extremely changeable and often dramatic with the high mountains creating around 200 rainy days per year. Milford Sound can record up to 8000mm of rain annually.
Many endangered native animals can be found in the region and the Murchison and Stuart Mountains are home to a colony of takahe, a flightless alpine rail, long thought extinct until being rediscovered in 1948. Yellow crowned parakeets, kaka and South Island saddlebacks are some of the other rare birds you may encounter if you venture further into the park. Also resident in the fiords are bottle nosed dolphins, fur seals, Fiordland crested penguins and little blue penguins.
The world famous Milford Track was opened in 1889 when Quintin Mackinnon and Donald Sutherland began guiding tourists through the region. The 53.5km walk is now so popular that reservations need to be made up to a year in advance. Starting in Te Anau and finishing in Milford Sound, boat access is required at both ends of the journey. Other popular walking tracks in the region are the Routeburn and Kepler. Sightseeing by aircraft, helicopter or floatplane is another popular option to experience this vast region.