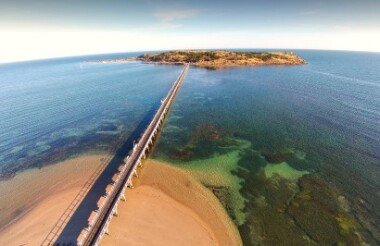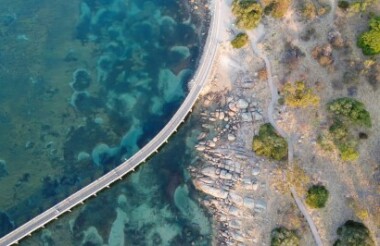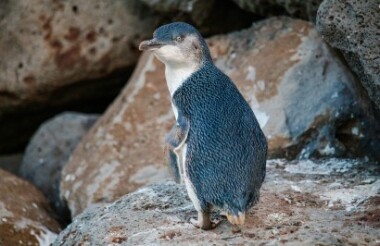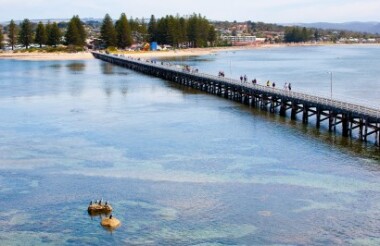 Victor Harbor is a bustling coastal town at the bottom of the Fleurieu Peninsula, a popular holiday destination for South Australians and visitors alike. Adjacent the town waterfront is Granite Island, a 62-hectare conservation area that is home to an abundance of wildlife. The island is known for its Little Blue Penguin colony which you can see on a guided tour at dusk as they return from a day of fishing out at sea. Granite Island is accessible by a 630-metre causeway which hosts a historic horse-drawn tramway that has been in use since 1894, and still operates daily. Victor Harbor is also a great area for spotting southern right whales from the land between May and October. Their unique affinity for coastal inshore waters means they can often be spotted as close as 100m off the shore, providing a great view of their 18-metre, rotund bodies.
Victor Harbor is also home to the Steamway Heritage Railway, Australia's oldest steel railway, which you can cruise along on board the Cockle Train. The 30-minute journey takes you to the nearby town of Goolwa, gateway to the Coorong and the Murray River Mouth - where the mighty river meets the Southern Ocean.
If you're looking for a low-key end to your day in Victor Harbor, take a picnic blanket and some fish and chips to the lookout at The Bluff to watch the sunset and the vibrant stars appear.