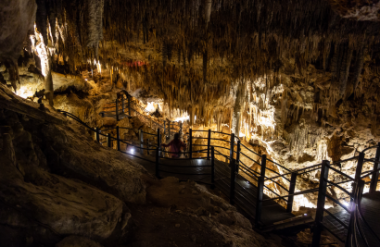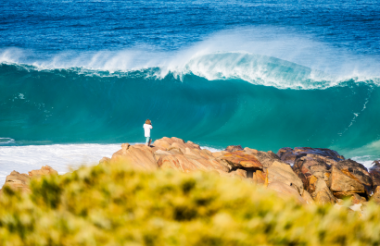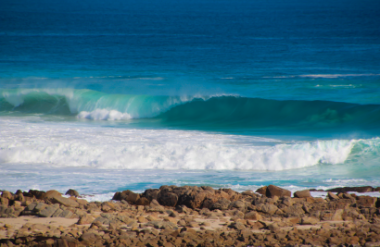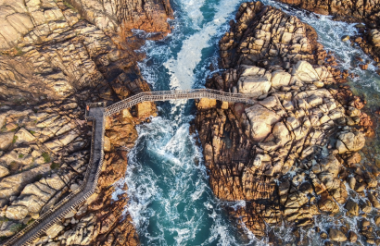 Surrounded by the Leeuwin-Naturaliste National Park, nestled upon a ridge with spectacular views over the Indian Ocean, it's easy to see why Yallingup was declared the Number One Top Town by Australian Traveller. Yallingup means 'Place of Caves' in the local Aboriginal dialect, as the town sits above an extensive network of caves in the Leeuwin Naturaliste Ridge, just 34 kilometres west of Busselton. This area, along with nearby Dunsborough, are significant locations of importance for Aboriginal heritage, with many cave burial sites located beneath the limestone ridge forming Cape Naturaliste. The most popular cave in this area is Ngilgi Cave. Extensive boardwalks lead through the spectacular chambers of this dazzling underground cave, with stunning stalactites, stalagmites, and helictites that are sure to inspire awe.
Surfers have flocked to Yallingup for decades to surf the world-famous and consistently spectacular breaks. There's something for everyone here, from beginners to pros.
Injidup Natural Spa is a hidden rock pool located just a seven-minute drive southeast of Yallingup and is certainly worth a visit. Ocean waves crash over the coastal rocks, forming a mini waterfall and tidal pool "spa" with other tidal pools close by. Taking into consideration the beauty of this spot, it can be a bit crowded on a hot summer day.
An amazing natural rock formation, the canals and crevasses of Canal Rocks were carved by the Indian Ocean, creating a patchy rocky network of islands. A raised wooden boardwalk offers prime observation points, but even the views from the carpark are stunning. Canal Rocks is easily accessed just southwest of Yallingup.
A fifteen-minute drive south from Yallingup brings you to Quinninup Falls, an area of immense cultural importance to the traditional owners of the land, the Wadandi (Saltwater) people. Quinninup Falls is a beautiful winter waterfall, with a rather physically challenging but very rewarding hike to the falls.